The White Review Poet's Prize 2022
Thank you to everyone who entered this year's Poet's Prize, run in partnership with CHEERIO.
Today we're announcing the shortlisted poets – a poem from each portfolio is available to read on our site. The eight shortlisted poets are:
Click on the name to read the poem.
We'll be announcing the winner of this year's prize at Reference Point on 10 March – we hope to see you there.
The Poet's Prize is run in partnership with CHEERIO, and is for English-language poets who are at the crucial stage of creating their debut pamphlet or collection. The Prize was founded in 2017 with support from Jerwood Charitable Foundation. This year's judges are Rachel Long, Nisha Ramayya and Jay Gao.
The White Review Poet's Prize only accepts entries of poetry portfolios (5–10 pages per portfolio), as opposed to single-poem entries. It is unique among UK poetry prizes in actively encouraging work which explores and expands the possibilities of the page-poetry form.
The winning poet will receive a financial reward of £2,500, as well as expert, personalised professional and editorial advice and publication of their entry in The White Review.
Submissions are open to residents of the UK and Ireland from 11 November 2021, and will close at 11.59 p.m. on 6 January 2022. For the full entry guidelines, as well as information on free entries for low income writers, please see our website.
We look forward to reading your submissions.
THE JUDGES
Rachel Long is a poet and founder of the Octavia Poetry Collective for Women of Colour, which is housed at Southbank Centre, in London. Her debut collection, My Darling from the Lions, was published by Picador in the UK in 2020 and by Tin House in the US in 2021. My Darling from the Lions was the PBS Autumn Wild Card and was shortlisted for the 2020 Forward Prize for Best First Collection. 
Nisha Ramayya grew up in Glasgow and now lives in London. Her poetry collection States of the Body Produced by Love (2019) is published by Ignota Books. Recent poems and essays can be found online in CCA Annex, JUF, and Spam Zine; and in print in Wasafiri and Magma. She teaches Creative Writing at Queen Mary University of London.
Jay Gao is a Chinese Scottish poet and MFA student at Brown University. He is the author of three poetry pamphlets: TRAVESTY58 (forthcoming), Katabasis (2020), and Wedding Beasts (2019). He is a Contributing Editor for The White Review and a mentor for the Ledbury Emerging Poetry Critics programme.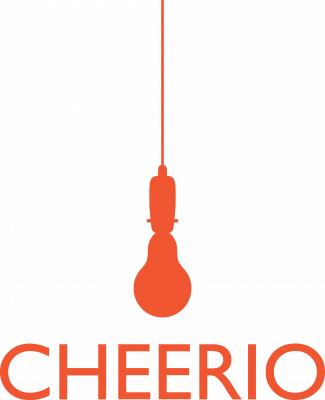 HOW TO ENTER
Please read all the terms and conditions below.
Entries cost £12, or £20 with the latest issue of The White Review, or £54.99 with a four-issue subscription. To enter, purchase a 'Poet's Prize Entry' from our online store, and enter the order reference, along with your submission as a PDF or word.doc, in the form below. Only entries with valid order references will be considered.
There are also 50 free entries available to writers on a low income; if you are a low-income writer and would like to apply for a free entry, please read the extra terms and conditions at the bottom of this page.
TERMS OF ENTRY
The White Review Poet's Prize will be open to all writers who have yet to publish a single-authored poetry collection or pamphlet (in any language), and who are residents of the United Kingdom or Ireland.
Poets who have published, or who have existing contracts for forthcoming, single-authored poetry collections or pamphlets are not eligible to enter.
Poets may only submit one entry each, written in English (no translations).
Poems submitted must not have been previously published, either online or in print.
Entries must be in the form of portfolios; a portfolio must contain 5 – 10 pages of poetry. A 'page' contains a maximum of 42 lines (excluding the title). Each individual poem will appear on a new page. For example, a submission of 5 poems that each stood at 60 lines would total 10 pages; a submission of 10 poems that each stood at 42 lines would total 10 pages. Portfolios that are not between 5 and 10 pages of poetry will not be eligible.
Please include, on the first separate page of your submission, a cover letter which lists the titles of the poems in your submission, the number of poems in your submission, your name, your postal address, and your email address. Please do not provide any additional information about your work or biographical history. Entries must be sent in the following formats only: .pdf, .doc, .docx.
There is a £12 entry fee (£20 with an issue of

The White Review

, £54.99 with a four-issue subscription). All proceeds go to

The White Review

(Charity Number: 1148690), which 'specialises in the publication of artistically or educationally meritorious works of new or emerging artists and writers', and will help to ensure the future viability of the Poet's Prize and the organisation's other activities (print and online publishing, public events). 
Entrants must pay the entry fee of £12 (or £20 with an issue of

The White Review

) in order to be eligible, except for low-income entrants.
Entry fees and submissions must be made in the following manner: pay for an entry via The White Review's online store; you will receive an email receipt once payment has been made; submit using the form on The White Review's website and include the order reference.
Only submissions received and paid for by 11.59 (GMT) on 6 January 2022 will be considered.
Entries that are not paid for, incomplete, are corrupted or submitted after the deadline will not be considered.
The entry must be the entrant's own original creation and must not infringe upon the right or copyright of any person or entity.
Writers who have published books of prose (fiction or non-fiction) are eligible to enter.
Extracts from the shortlisted portfolios will be published online on

THE WHITE REVIEW

website.
The winning entry will be published in a print issue of

THE WHITE REVIEW

.
The winning poet will receive a cash prize of £2,500, to be paid in full no later than 90 days after the awarding of the prize.
The winning poet will receive creative feedback on their work.
Shortlisted entrants will be notified by email when they have made the list.
Unsuccessful entrants will not be contacted.
No editorial feedback will be provided to unsuccessful entrants.
The decision of the judges is final and no correspondence will be entered into regarding the judging process.
The White Review

will have the exclusive right to publish the winning and shortlisted portfolios for eight months from first publication in

The White Review

. After eight months, the rights will revert to the authors, who may publish the poems elsewhere with appropriate credit to

The White Review

.
Only submissions which meet all Terms and Conditions will be considered.
By entering this competition, each entrant agrees to be bound by these Terms and Conditions.
FREE ENTRY FOR LOW INCOME WRITERS
The White Review is offering free entry to the Poet's Prize for 50 low-income writers. If you are a low-income writer and would like to apply for free entry, please follow the below application guidelines. We will receive applications for free entries for four weeks, from 11 November until 9 December 2021. The White Review will grant eligible applicants free entry on a first-come first-served basis.
FREE ENTRY TERMS AND CONDITIONS
Free entry for the White Review Poet's Prize is offered to UK-based writers who are on a low income – for example receiving benefits such as Job Seeker's Allowance, Working Tax Credits, Universal Credit, Disability Living Allowance, Carer's Allowance and Employment and Support Allowance.
To apply, email poetry@thewhitereview.org, with the email subject line 'Poet's Prize Free Entry Application'. In the body of the email, please include:
– Your full name
– Your email address
– Your postal address
– A short written statement describing how you are eligible
All applicants will be informed whether or not their applications are successful by 15 December. 
Only one free entry will be granted per applicant.
Applicants must wait to see if their application is successful before entering the Poet's Prize; The White Review will not grant refunds on already paid-for entries.
All entries will be judged in the same, anonymous way. The White Review Poet's Prize terms and conditions apply to both paid-for and free entries.
We are grateful to Spread The Word for inspiring and helping to provide the guidelines for this free entry offer to low-income writers.
ENTER
Entries for The White Review Poet's Prize 2022 have now closed.
share